Can the best conference in the country produce a national champion for the 5th consecutive season?  That's the big question heading into the season as Alabama tries to repeat.  I guess you can say Florida is rebuilding after the graduation of Tim Tebow, one of the best quarterbacks in college football history.  So, let's focus on these two.  Can either get to Atlanta for the SEC title game undefeated?  My answer is, doubtful.  Alabama plays in the SEC West, a division bombarded with top caliber competition such as Auburn, LSU, Arkansas and Ole Miss.  For Florida, I think the inexperience of Brantley will put an end to their National Title aspirations.
As for the individuals in the conference, can Mark Ingram repeat as a Heisman Trophy winner, and can Arkansas quarterback Ryan Mallet challenge for the Heisman?
SEC Predictions
East
Florida-

                       11-2  (7-1)

South Carolina-

           10-2  (6-2)

Georgia- 

                     8-4  (4-4)

Tennessee-

                  6-6  (3-5)

Kentucky-

                   5-7  (1-7)
Vanderbilt-                 2-10  (0-8)
 West
Alabama-                   

12-1  (7-1)
Auburn-                       9-3  (5-3)

Arkansas-

                    8-4  (5-3)
LSU-                             7-5  (4-4)
Ole Miss-                      7-5  (3-5)

Mississippi State-

        5-7  (2-6)
Top 5 Quarterbacks
Ryan Mallet  (Ark)
Greg McElroy  (Ala)
Stephen Garcia  (Sc)
Cameron Newton  (Aub)
John Brantley  (Fla)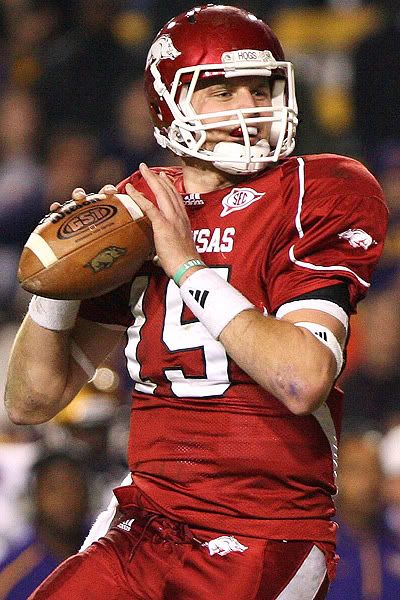 (Ryan Mallet)
Top 5 Running Backs
Mark Ingram  (Ala)
Trent Richardson  (Ala)
Jeff Demps  (Fla)
Washaun Ealey  (Uga)
Marcus Lattimore  (Sc)
(Mark Ingram)
Top 5 Wide Receivers
Julio Jones  (Ala)
A.J. Green  (Uga)
Greg Childs  (Ark)
Alshon Jeffery  (SC)
Randall Cobb  (UK)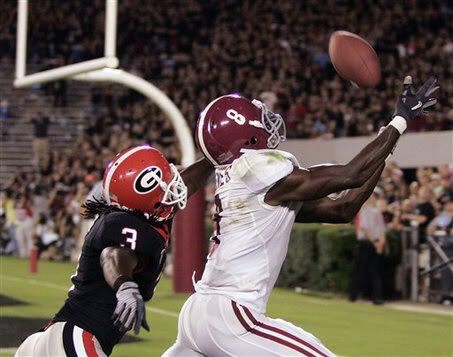 (Julio Jones)
Top 2 Tight Ends
Weslye Saunders  (SC)
Luke Stocker  (Ten)
(Weslye Saunders)
Top 5 Offensive Lineman
C- Mike Pouncey  (Fla)
T-  Lee Ziemba  (Aub)
T-  Derek Sherrod  (MSU)
T-  DeMarcus Love  (Ark)
T-  Clint Boling  (Uga)
(Mike Pouncey)
 Top 5 Defensive Lineman
DT-  Jerrell Powe  (Miss)
DE-  Pernell McPhee  (MSU)
DE-  Kentrell Lockett  (Miss)
DE-  Cliff Matthews  (SC)
DE-  Chris Walker  (Ten) 
(Jerrell Powe)
Top 5 Linebackers
OLB-  Donta Hightower  (Ala)
MLB-  Kelvin Sheppard  (LSU)
MLB-  Chris Marve  (Van)
MLB-  Josh Bynes  (Aub)
OLB-  Justin Houston  (Uga)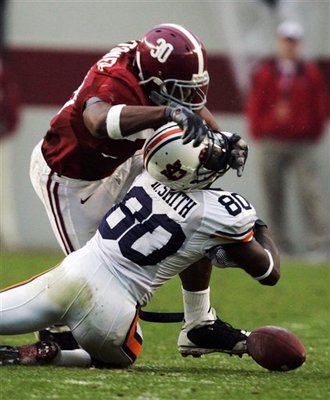 (Donta Hightower)
 Top 5 Defensive Backs
CB-  Patrick Peterson  (LSU)
S-  Ahmad Black  (Fla)
S-  Mark Barron  (Ala)
CB-  Stephon Gilmore  (SC)
CB-  Janoris Jenkins  (Fla)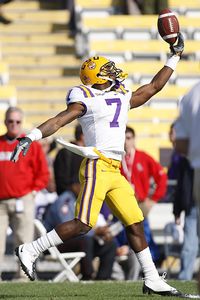 (Patrick Peterson)
About the Author
Subscribe to author's RSS feed
Written by Adrian Fedkiw
I currently work for the Sports Network. It's the best job ever! I am a 2010 graduate of Temple University where I majored in broadcast journalism, I LOVE SPORTS! That's why I am here. I have a vast knowledge and want to share my athletic intelligence with the world. Some people like to spend their time shooting down aliens in Halo; I like to spend my time watching sports, current and old. It's my passion! I got asked one time how I can watch a game over again when I already know the outcome. 5 minutes later, he's watching Happy Gilmore reciting all of the lines from the movie. Hypocrite! As for my favorite sports teams, I've been a lifelong Philadelphia sports fan. My favorite athlete is Allen Iverson. He didn't like practice that much, but when it came to gametime, no one let it all out on the floor like Iverson. He is absolutely beloved in the city of Brotherly Love. For college athletics, obviously I pay close attention to Temple. (Yes, football too) Even before I stepped foot on Temple's campus for the 1st time in 2005, I was a fan. Oh the good old days of John Chaney! Some other tidbits about myself, I love cheesesteaks, I hydrate myself with Welch's Grape Juice and Snapple. I love the HBO show Entourage. Also, when is Kenny Powers making his much anticipated return in Eastbound and Down!