The top teams are always looking to shore up their bullpens at the deadline.
In the past, we've seen closers on the sellers become solid set-up men on the buyers. 
Just last season, Matt Capps went from Pittsburgh to Minnesota, Chad Qualls departed Arizona and landed in Tampa Bay, and Kerry Wood went from closing for the Indians to setting up Mariano Rivera in New York.
The pool of left-handers available is rather weak, so it'll be interesting to see if a team will overpay for that coveted southpaw out of the pen.
The Cubs brass has stated that Sean Marshall is unavailable, so we'll see.
We've already seen the first big splash with Francisco Rodriguez going from the Mets to the Brewers for two players to be named later.
10. Randy Choate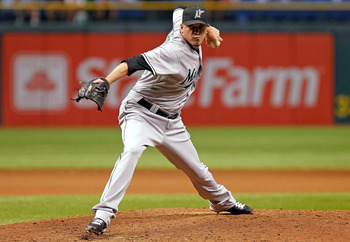 2011 Season: 19.2 IP 0-1 0 SV 0.92 ERA .76 WHIP 26 K 
Last year the San Francisco Giants got Javier Lopez at the trade deadline, and the lefty specialist turned out to be a huge asset in the NLCS against Chase Utley and Ryan Howard of the Phillies.
So far Choate's having a career year, and at 35, he's never had a single season where his ERA was below three.
Choate's a lot like Lopez in the way he drops down and throws fastballs and frisbee sliders.
9. Jason Isringhausen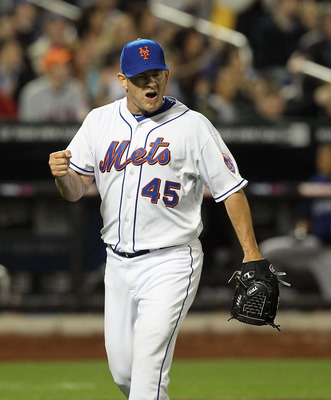 2011 Season: 28.2 IP 0-1 0 SV 3.14 ERA 1.19 WHIP 21 K
Jason Isringhausen would be a cheap option.
There are better options out there, but if a team has financial concerns, Isringhausen would be a solid veteran arm to add to the pen.
8. Grant Balfour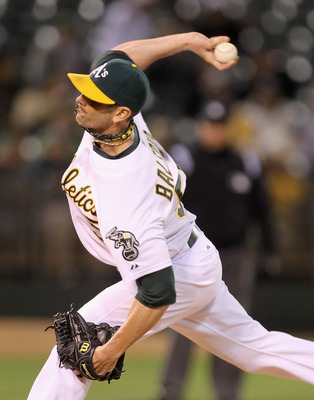 2011 Season: 35.2 IP 4-1 2 SV 2.27 ERA 1.07 WHIP 38 K
Let the fire sale in Oakland begin.
Grant Balfour is having yet another solid season in the pen after spending the last four years in Tampa Bay.
Look for other A's relievers Michael Wuertz and Brian Fuentes to be on the block as well.
7. Kyle Farnsworth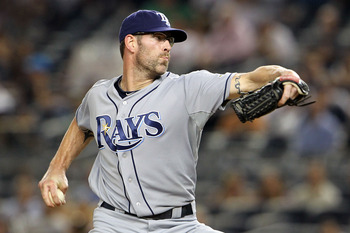 2011 Season: 37 IP 3-1 18 SV 1.95 ERA .87 WHIP 26 K
The Tampa Bay Rays will be an interesting case whether they'd be buyers or sellers at the deadline, especially since they're a small-market club. 
They're 50-42, which would be good enough for first place in the AL and NL Central, but they're six games back of the first place Red Sox, and 4.5 games back of the wild-card leading Yankees.
Farnsworth's had an up-and-down career, but he's been solid as the Rays closer this year.
6. Kerry Wood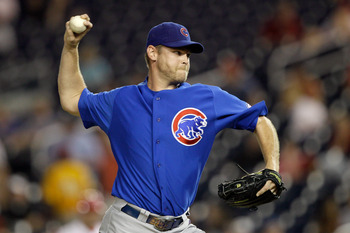 2011 Season: 29.1 IP 1-4 0 SV 2.76 ERA 1.43 WHIP 27 K 
Wood struggled in Cleveland last year before being dealt to the Yankees. Mariano Rivera taught him the cutter and in 26 innings pitched for New York, Wood had a 0.69 ERA with 31 strikeouts.
Kerry Wood went on the 15 day DL in June with a blister. He's struggled since coming back from the DL; a 5.06 ERA in July.
Perhaps a trade to a contender will fuel the fire again. His playoff experience is another plus.
5. Leo Nunez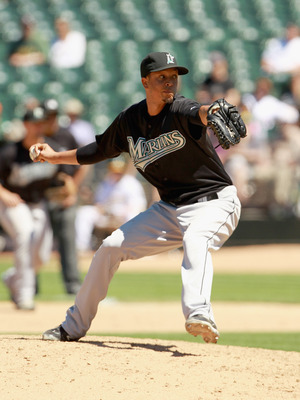 2011 Season: 42 IP 0-2 25 SV 3.43 ERA 1.21 WHIP 40 K
Leo Nunez had a rough June, as he posted a 5.69 ERA and blew two of his eight save opportunities. He's bounced back in July by converting on all three of his save opportunities, posting a 1.59 ERA.
Nunez took the closer's role in Florida in 2009 because flamethrower Matt Lindstrom couldn't keep his control.
He gets solid movement on his fastball, but his changeup is his bread and butter.
4. Tyler Clippard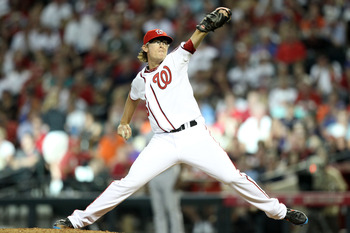 2011 Season: 51.1 IP 1-0 0 SV 1.75 ERA .86 WHIP 63 K
Tyler Clippard is one of the most underrated relievers in the game, and he was rightfully rewarded with an All-Star nomination.
Clippard got national attention last season when he actually led the league in wins in late May as a reliever.
His deceptive delivery is the main reason for the success of his changeup; it's one of the best in the game. 
He also possesses a low-90′s fastball, and he'll mix in a slider and curveball.
3. Mike Adams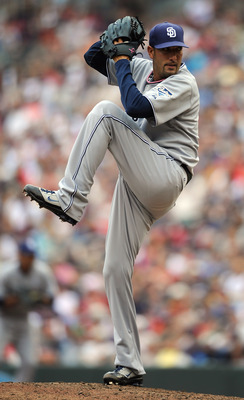 2011 Season: 42 IP 3-1 1 SV 1.29 ERA .71 WHIP 41 K
Mike Adams or Jonny Venters…take your pick as to who the best set-up man in baseball is.
Adams gets overshadowed by teammate Heath Bell, but year after year, Adams and that slider continue to cause problems for opposing hitters.
Look for Luke Gregerson and Chad Qualls to be possibly moved as well.
Adams could be one of the exceptions where a set-up man moves to another team to close.
2. Joakim Soria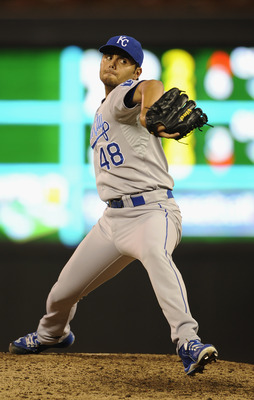 2011 Season: 39 IP 16 SV 3.92 ERA 1.28 WHIP 33 K
Joakim Soria had a strange start to the season when he already blew four saves by the end of May! He had blown just three saves in each of the past three seasons.
This led to Aaron Crow taking over the closing duties and making the All-Star team… only to surrender the closer's role back to Soria.
Soria has completely changed things around since regaining his closer's role.
In 17 innings pitched since June, Soria has nine saves and has allowed just one earned run.  
1. Heath Bell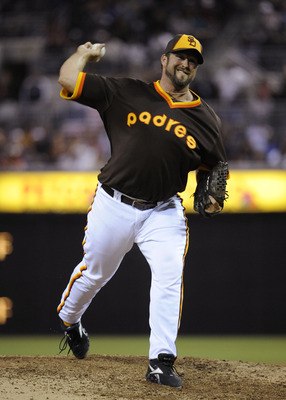 2011 Season: 38 IP 2-3 26 SV 2.61 ERA 1.18 WHIP 28 K
After the Rodriguez trade, Heath Bell is undoubtedly the top reliever on the market.
Several teams are interested in the hefty closer, and Bell's even stated that he'd be open to relegating to a set-up role.
Bell really came onto the national scene as a closer when he led the NL in saves with 42 in 2009.
He has a solid low to mid-90′s fastball with a hammer curveball.
About the Author
Subscribe to author's RSS feed
Written by Adrian Fedkiw
I currently work for the Sports Network. It's the best job ever! I am a 2010 graduate of Temple University where I majored in broadcast journalism, I LOVE SPORTS! That's why I am here. I have a vast knowledge and want to share my athletic intelligence with the world. Some people like to spend their time shooting down aliens in Halo; I like to spend my time watching sports, current and old. It's my passion! I got asked one time how I can watch a game over again when I already know the outcome. 5 minutes later, he's watching Happy Gilmore reciting all of the lines from the movie. Hypocrite! As for my favorite sports teams, I've been a lifelong Philadelphia sports fan. My favorite athlete is Allen Iverson. He didn't like practice that much, but when it came to gametime, no one let it all out on the floor like Iverson. He is absolutely beloved in the city of Brotherly Love. For college athletics, obviously I pay close attention to Temple. (Yes, football too) Even before I stepped foot on Temple's campus for the 1st time in 2005, I was a fan. Oh the good old days of John Chaney! Some other tidbits about myself, I love cheesesteaks, I hydrate myself with Welch's Grape Juice and Snapple. I love the HBO show Entourage. Also, when is Kenny Powers making his much anticipated return in Eastbound and Down!