The baseball season is a long, revealing gauntlet.  Every good team has hot and cold streaks, deals with injuries, encounters questions about aging veterans or at times plays inconsistent baseball.  The Yankees have encountered all of that this year but persevered to a 76-47 record. After crushing the Twins on Friday night 76-47 is good enough for the best record in the A.L.  Is that good enough to win a World Series?  I tend to think not.
August baseball reveals the true identity of most ball clubs.  The Yankees, to paraphrase Dennis Green, "Are who we thought they were."  They have one reliable starting pitcher in C.C. Sabathia.  They have a good, circular lineup which bludgeons bad teams and they have a great bullpen.  As we push toward the end of summer, the Yankees financial power makes it clear they have superior talent to most teams in baseball. 
The Yankees continue to dominate teams like the Twins, A's, Orioles, and Royals but struggle against the Red Sox.   They are clearly built for success in the first 162 games and will coast into the Post Season.   How will that translate when the Yanks meet ball clubs as talented – or perhaps more talented than they are when they get to October? Good question.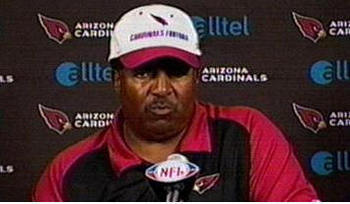 I just don't think the 2011 Yankees as constructed have what it takes to win the World Series.  As I've mentioned all year I think the lineup is vastly overrated.   A-Rod and Jeter will be there when the chips are down, but they are in their late 30's.  They shouldn't have to carry this team anymore.  The most talented Yankees should take on that mantle and I simply don't think those guys have what it takes.  Curtis Granderson is having a great statistical season batting .284 with 34 HR, 96 RBI and 113 runs scored but he strikes out too much (129).  Robinson Cano is having a solid year (.304 21HR 87RBI), but is not having the superstar season we all expected.  Mark Teixeira is hovering around .250 despite strong power numbers 33 HR 94 RBI.  His stubborn desire to constantly pull the ball makes him about as clutch as an old Buick.  Russell Martin is phenomenal defensively, (though I question his game calling ability) but is consistently inconsistent at the plate.   Nick Swisher is a nice player but seemingly lacks the fire to get it done in tough situations. 
To win a championship your prime aged players have to carry you against ace caliber pitchers like Justin Verlander, Josh Beckett and Jon Lester.  I just don't believe those Yankees have what it takes to do that based on what I have seen all season. 
 Pitching is the ultimate ingredient of a world championship baseball team. The Yankee starting rotation is CC Sabathia and the 4 question marks. Bartolo Colon is running out of gas.  AJ Burnett is maddening.  Freddy Garcia has guile but lacks playoff type stuff.  Phil Hughes has shown flashes but rarely gets swings and misses.  Ivan Nova is a future stud but may not be ready for the bright lights of the post season. 
The bullpen is incredible now that Rafael Soriano has returned from injury with his head on straight but even the Great Mariano Rivera has looked at times a little old and very hittable lately.
I love the Yankees and will be with them until the end of the year.  I just don't think they have the arms or the ability to clutch up and get key hits against good pitchers in tough spots.  They have struggled against good pitching all year and there is no reason to believe that will suddenly change.
Yankee fans will be looking to 2012 come mid-October after the Yanks have bowed out of the playoffs in the first round.
About the Author
Subscribe to author's RSS feed
Written by Brendan Sennott
I was born in the heart of the AL East in the late 70's and am a huge Yankees fan. (Don't hate) I have moved around to a lot of solid baseball markets in my life(Boston, Chicago, Detroit) and was a part-time reporter, producer, blogger, and on air personality for WDFN Radio Sportsradio 1130 The Fan in Detroit. I still live in the "D" and am married with one beautiful 9 month old daughter. My girls are my life. In my media career I've interviewed players, managers and executives in the sport and would love to get back in the business full time. Baseball is my passion. I look forward to shooting straight about the Yanks and M.L.B in my new blog and getting your feedback.