Offensive production is expected from the shortstop in modern times, but back in the old days, fielding took precedence over hitting.
Yeah you had your Honus Wagners and Ernie Banks, but it was Cal Ripken, Jr. who revolutionized the position when he stormed onto the scene in 1982 winning the Rookie of the Year and then MVP the following season.
At 6'4, you just didn't see shortstops do what Ripken was able to do or more accurately, those who could do what Ripken could do did not play shortstop.
After Ripken a generation of shortstops emerged who not only could field their position, but also did serious damage at the dish.
Alex Rodriguez, Miguel Tejada, Derek Jeter, Troy Tulowitzki all came after Ripken. They exemplify the modern day shortstop. Each are/were not only solid in the field, but produced at the plate.
Essentially what I'm saying is, don't expect to see a lot of guys on this list who were adept at hitting.
Let me warn you in advance, this is an extremely thin list…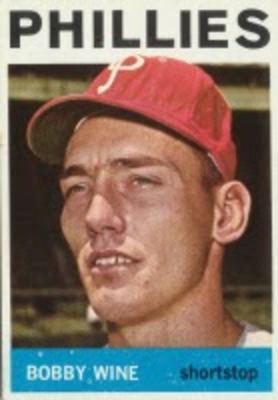 Years: 1960 1962-1968
Phillies Career: .216/.264/.286 23 HR 176 RBI 159 R 7 SB
Best Year 1963: .215/.241/.306 6 HR 44 RBI 29 R 1 SB
In the minors, Bobby Wine was regarded as a threat at the plate until his third year when he got beaned. He never recovered from it at the plate, but he still had his fielding prowess.
He also had a cannon, one of the strongest throwing arms in the game at the time.
As you can see, he didn't have a productive bat. Gene Mauch pinch-hit for him late in games.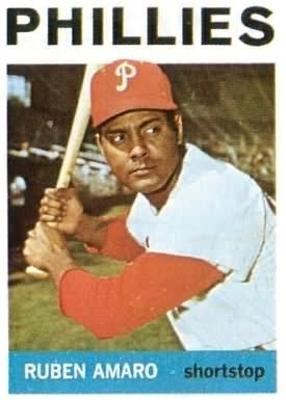 Years: 1960-1965
Phillies Career: .241/.315/.308 7 HR 135 RBI 165 R 8 SB
Best Year 1964: .264/.307/.341 4 HR 34 RBI 31 R 1 SB
Bobby Wine's platoon mate Ruben Amaro played everywhere in the infield. Although Wine had the stronger arm, Amaro had a slicker glove.
He also added more offense than Wine.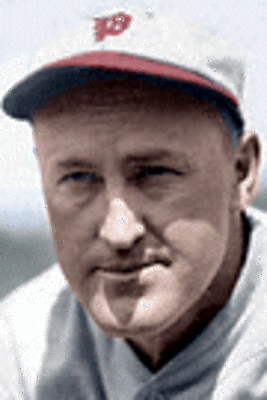 Years: 1920 1922
Phillies Career: .288/.327/.419 11 HR 91 RBI 82 R 7 SB
Best Year 1920: .296/.329/.430 7 HR 38 RBI 36 R 4 SB
You'll see him later in this list, but Dave Bancroft was sold to the Giants for $95,000 and a 35-year old Art Fletcher who was a splendid fielder.
In 1917 with the Giants, according to fangraphs, he posted an astonishing 30 fielding above average rating.
Although he was older when he arrived in Philadelphia, he still had a great glove.
He missed the entire 1921 season due to the deaths of his father and brother. Both passed away weeks within each other.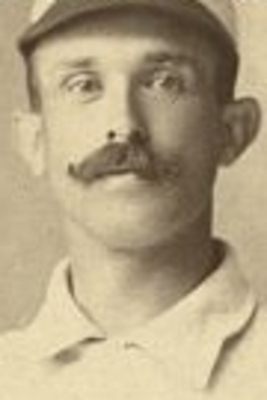 Years: 1890-1894
Phillies Career: .237/.331/.332 13 HR 281 RBI 304 R 52 SB
Best Year 1893: .268/.369/.410 8 HR 90 RBI 8 SB
Bob Allen is yet another shortstop on this list with a great glove, but a less than productive bat.
The Phillies did not renew his contract in 1894. He didn't play again for three seasons until he agreed to play for the Boston Beaneaters in 1897.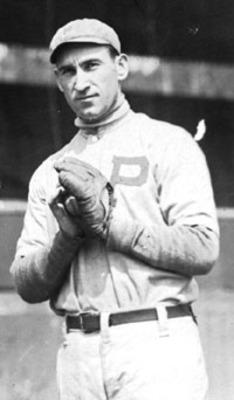 Years: 1905-1913
Phillies Career: .236/.282/.313 11 HR 445 RBI 383 R 119 SB
Best Year 1910: .263/.310/.354 2 HR 57 RBI 58 R 16 SB
Mickey Doolan, real name Mickey Doolittle had a glove. You could make an argument that he's the best fielding shortstop in team history.
The tall and lanky Doolan had incredible range to go along with a very strong, and accurate arm. He had an unusual sideways throwing motion that he developed due to an injury to his throwing arm as a child
He wasn't known for his hitting prowess, that .263 average listed above in 1910 was his Phillies high.
5. Dick Bartell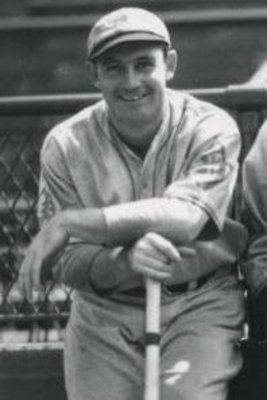 Years: 1931-1934
Phillies Career: .295/.358/.379 2 HR 161 RBI 386 R 33 SB
Best Year 1932: .308/.379/.414 1 HR 53 RBI 118 R 8 SB
A month before William Baker's death, he dealt shortstop Tommy Thevenow and pitcher Claude Willoughby for Pittsburgh shortstop Rowdy Dick Bartell.
Bartell was an aggressive player and fiery competitor who consistently hit .300 year-in and year-out. Defensively he had soft hands and a strong throwing arm.
Like many other talented players during that time, he was dealt for cash and a bunch of scrubs.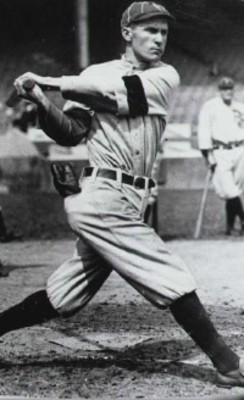 Years: 1915-1920
Phillies Career: .251/.330/.319 14 HR 162 RBI 331 R 64 SB
Best Year 1915: .254/.346/.330 7 HR 30 RBI 85 R 15 SB
Dave Bancroft is a Hall of Fame shortstop who spent the first six years of his career in Philadelphia.
He also spent the first six years of his playing career in the minors. The Phillies were always reluctant to bring him up because he batted cross-handed.
They finished sixth in 1914, so they gave Bancroft a chance in 1915.
The Phillies went on to win their first pennant in team history.
He had outstanding range at short, and always executed the hit-and-run to perfection. He was a leader in the clubhouse.
When he got traded to the Giants in 1920, manager John McGraw was so impressed with Bancroft that he named him captain of the squad in just his first year.
3. Granny Hamner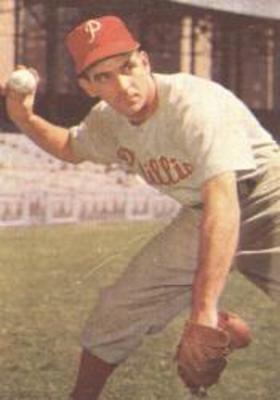 Years: 1944-1959
Phillies Career: .263/.305/.385 103 HR 705 RBI 707 R 35 SB
Best Year 1950: .270/.314/.380 11 HR 82 RBI 78 R 2 SB
Statistically, Granny Hamner had a better year in 1954, but as a 23-year old on the Whiz Kids squad, Hamner proved to be a vital member on that magical 1950 team. He finished sixth in the NL MVP voting that year.
He made his debut as a 17-year old in 1944. His brother Garvin spent some time in the bigs as well.
Hamner was a very versatile defender. He also played some second and third over the years, but shortstop is where he excelled.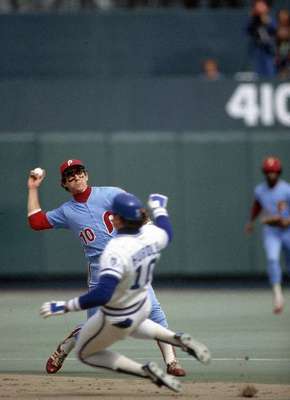 Years: 1970-1981
Phillies Career: .264/.301/.324 13 HR 421 RBI 816 R 288 SB
Best Year 1978: .294/.319/.370 3 HR 43 RBI 78 R 27 SB
Nobody in Phillies history played with more intensity than Larry Bowa.
In Houston on an Aug. 30 game in 1972, Bowa got rung up in the third inning. He and the home plate umpire got into it until Bowa was ejected.
After being tossed, Bowa just stood on home plate and stated that he wouldn't budge. He stood at home plate like a statue for several minutes until his roommate Greg Luzinski retrieved him. No one else offered to get near him.
The tunnel between the dugout and clubhouse were lighted by these tiny light bulbs. Well, after the game, the Phillies had to walk through a long, dark tunnel.
As for the best defensive shortstop in franchise history, that's a debate between Bowa and my number one shortstop in team history…
I've seen some old footage, I give the edge to Bowa.
Let me know what you think in the comments section below.
1. Jimmy Rollins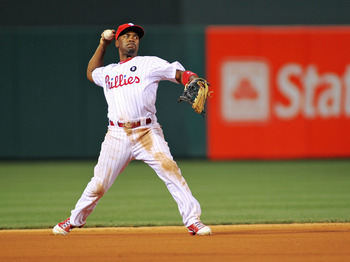 Years: 2000-Current
Phillies Career: .272/.329/.433 165 HR 704 RBI 1,055 R 365 SB
Best Year 2007: .296/.344/.531 30 HR 94 RBI 139 R 44 SB
I'll just let Larry Bowa make my argument for me. Here's an excerpt from Philadelphia Phillies The Good, The Bad, and The Ugly written by Todd Zolecki.
"I wasn't a great player, I was a good player," Bowa said. "Jimmy is a great player."
Bowa goes on to say…
"He does everything. He's got great hands. He's got a great arm. He's got great instincts running the bases. Sometimes hitting the 30 home runs might not have been a good deal, sometimes you get carried away with that. But he's capable of hitting them 15 to 20 easy. Jimmy is the total package."
During his MVP season in 2007, Rollins became the first player in MLB history to record 30 home runs, 30 doubles, 30 steals and 20 triples in the same season.
About the Author
Subscribe to author's RSS feed
Written by Adrian Fedkiw
I currently work for the Sports Network. It's the best job ever! I am a 2010 graduate of Temple University where I majored in broadcast journalism, I LOVE SPORTS! That's why I am here. I have a vast knowledge and want to share my athletic intelligence with the world. Some people like to spend their time shooting down aliens in Halo; I like to spend my time watching sports, current and old. It's my passion! I got asked one time how I can watch a game over again when I already know the outcome. 5 minutes later, he's watching Happy Gilmore reciting all of the lines from the movie. Hypocrite! As for my favorite sports teams, I've been a lifelong Philadelphia sports fan. My favorite athlete is Allen Iverson. He didn't like practice that much, but when it came to gametime, no one let it all out on the floor like Iverson. He is absolutely beloved in the city of Brotherly Love. For college athletics, obviously I pay close attention to Temple. (Yes, football too) Even before I stepped foot on Temple's campus for the 1st time in 2005, I was a fan. Oh the good old days of John Chaney! Some other tidbits about myself, I love cheesesteaks, I hydrate myself with Welch's Grape Juice and Snapple. I love the HBO show Entourage. Also, when is Kenny Powers making his much anticipated return in Eastbound and Down!