Alex Rodriguez reported to Yankees camp on
Saturday in Tampa feeling as good as he had in years. One other athlete had
something to do with that, but which athlete helped him feel this good?
Rodriguez has been on a decline since his
MVP season in 2007, there's no doubt about it. After 2007, his HR's have
dropped from 54(07) to 35(08) to 30(09+10) down to just 16 in 2011, going along
with a dropping slugging percentage that was at .573(08) to .532(09) to .506(10)
and a career low .461 in 2011. Age is a key factor in his performance as well.
He turns 37 this July and looks to be out of his prime according to the stats
he has put up the last 5 years.
Rodriguez has also found himself on the DL
quite a few times since his MVP season. In between the 2008-2009 seasons, he
found that he had a torn labrum in his hip, and decided to undergo arthroscopic
surgery that took 6-9 weeks to get back into
playing shape, instead of the usual three to four months. Although the
procedure allowed him to make it through the season without any problems, he needed
a second, more extensive surgery in the off-season. In the 2010 season, he was
voted to the all-star team but instead Rodriguez chose arthroscopic surgery on
his knee to repair a torn meniscus that limited his power. In 2011, Rodriguez had
a MRI exam done that showed a slight tear in the cartilage. He chose to have
surgery, and missed 6 weeks of the season.
This knee injury limited Rodriguez all of
the 2011 season, only allowing him to play in 99 games, while snapping his
streak of seasons with 30HR's and 100RBI's. This knee injury plagued him
throughout the rest of the 2011 season, even after the
surgery. It limited his power, and he knew that he was going to have to have
something done in the off-season if he wanted to be the same again. In the 2011
off-season, Rodriguez chose to go to Germany and have special treatment on his right knee and left shoulder in Germany. Rodriguez had plasma rich platelet injections after
receiving recommendation about this procedure from Lakers forward Kobe Bryant. Rodriguez
went to the Yankees front office about this procedure, and they approved. MLB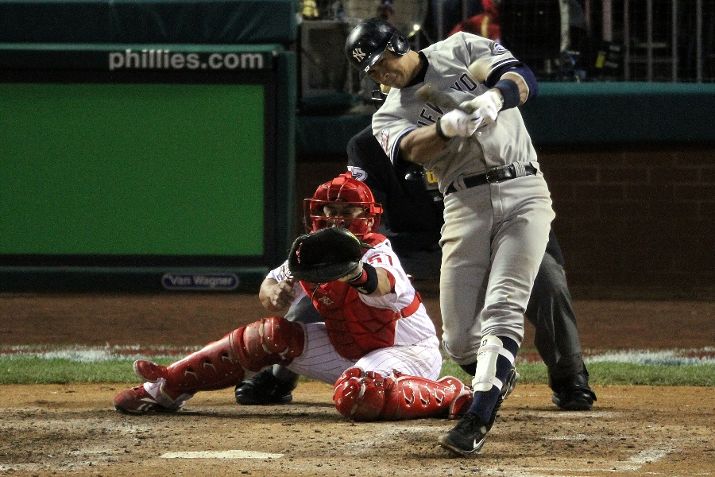 and WADA approved this procedure, and also said it is available in the US, but
Rodriguez went to Germany because the doctor is one of the best at performing
this.
On Saturday, when Rodriguez
got to the press conference he told the media that he wants to play 3rd
base this year for the Yankees and said he wants to play, "north of 145, 150 games and let the chips fall where they may"  not meaning all of them at 3rd
base, but some as DH as well. This is a good sign for the Yankees, because their
slugging 3rd baseman has not had the power numbers that they would
want him to have in the last few years. "I'm not saying that I'm going to
go out and play 150 games at third base," said Rodriguez, who played just
89 games at third last season and hasn't played 150 games since his MVP year in
2007, when he played 154. Then the media asked him a variety of topics,

including Jeremy Lin. He said, "If he's still looking for a place to crash,
maybe he can crash at my apartment. Imagine the tabloids then."
Coming into spring training this year,
Rodriguez, the Yankees, and all of their fans have high hopes for Rodriguez.
Bryant, who recommended the surgery, said it made him feel like a 27-year-old
again. These are the types of results that Rodriguez is looking for. My
prediction for Rodriguez this year is that his numbers will improve back to the
numbers he was posting in the 2007 and 2008 seasons. He has Mark Teixeira
hitting in front of him, and will likely see some good pitches due to the up
and coming Robinson Cano behind him. I believe that Rodriguez will hit around
.285 with 30-35HR's and about 115 RBI's, which is an improvement from the last
few years, where he barely reached those marks if he did at all. As long as the
Yankees keep a careful eye of Rodriguez and make sure that he doesn't wear himself
again, then Rodriguez will stay a key part of the Yankee line-up, and still one
of the most feared hitters in the game.
About the Author
Subscribe to author's RSS feed [1]