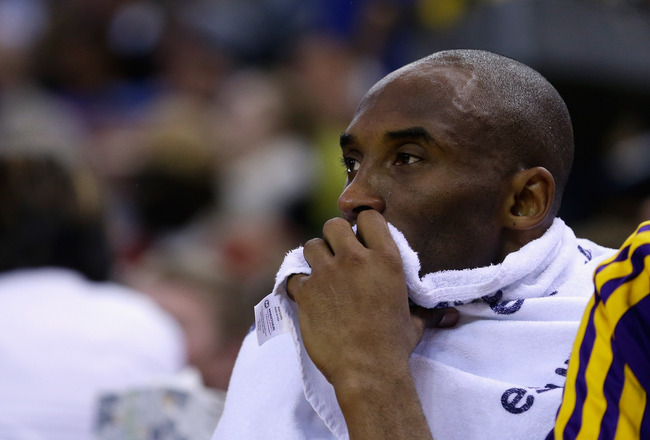 Most of the game wasn't that fun to watch…
Especially for Laker fans.
If you watched the Laker's game last night, you know of the torture that the team was put through during the first three quarters of the game.
The Lakers came into the game currently holding the eight seed in the West and having a two game lead over the Jazz. But with this loss and Utah's win last night, the Jazz are now only a game behind the Lakers in the race for the eight seed in the West.
Kobe was the high scorer on the night, finishing with 36 points, including an incredible dunk on Klay Thompson.
Nash was the Lakeshow's other big contributor. He finished with 21 points, 9 rebounds, and 7 assists. He was able to pick up the slack for other members of the team like Dwight Howard and Pau Gasol who struggled on the night.
On the other side of the ball, the Warriors starting lineup was ruthless.
David Lee, Stephen Curry, and Klay Thompson were all 20-point contributors.
Of the three, Curry shined on the night, finishing with 25 points, 7 rebounds and ten assists.
Describe the game in three words…
Anything but Showtime!
The Lakers have 11 games left in the season, the next one being on the road against the Timberwolves.
The team will have to be careful not to slip up, seeing that the team now only holds a one game lead over the Jazz.
The Timberwolves are currently 24-44, and last in the Northwestern Division.
If the Lakers can find a way to play their "post all star game" play, they might be able to end their three game skid.
About the Author
Subscribe to author's RSS feed
Written by Michael Cole
My name is Michael and I like basketball. I am the most avid Kobe Bryant fan you will ever meet. I am trying to get my career going as both a player and a writer. Enough said.